Mobile Application Development Services
Mobile Application Development Services | Outsource Mobile Application Development | Mobile Application Development
We develop best of iPhone, iPad, Android, Blackberry and Windows mobile applications like game, business, healthcare, wireless, shopping, Social networking, GPS/Map/Navigation apps to let customers have an edge.
Mobile Application Development Services
Advanced technology can be best tapped with the help of mobile phones. More people are relying on latest mobile services offered through smartphones to accomplish their business functionalities. VK Web Engineering understands the current market requirements and offer valuable services to let customers have an edge.
VK Web Engineering is considered as the hub for mobile phone development services in India. We serve customers from all walks of life while concentrating on extensive mobile application development services. We owe our immense success to the customers who are in need of quality services always.
We guarantee you with the best services for affordable prices. Experienced mobile application development experts are available with us who are capable of providing latest features irrespective of platforms and networks.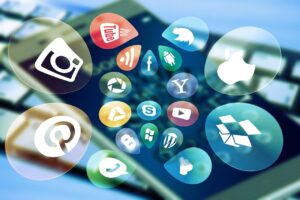 Our Mobile Application Development Services
At VK Web Engineering, we are known to offer the mobile app development services that are as mentioned below:
VK Web Engineering are well aware of the features of iPhone, including the latest iPhone 4GS, as part of offering maximum apps that are flexible and readily deployable.
Gaming applications with 2D and 3D graphics.
eCommerce applications for secure online transactions
Besides providing you with the latest iPhone apps, we concentrate on iPad features as well as part of improving our mobile phone development services in accordance with the advanced technological standards.
Porting of applications without additional costs
Deployment of applications such as Mail and Safari
Prefer the valuable applications offered by our BlackBerry development experts. We ensure maximum quality for any of the BlackBerry application we provide you with enough consistency and maximum reliability.
Online shopping applications
Social networking apps
Mobile development experts at VK Web Engineering are completely aware of the features of all versions of Windows Mobile. Our services are unbeatable when various parameters including time and money are considered.
Multimedia applications supporting various audio and video formats
Advanced gaming apps featuring faster downloads
Contact us today to get high quality, time bound and cost effective Mobile Application Development Services.