Hire Open Source Developer | Remote Open Source Developer | Open Source Developer
Hire Open Source Developer from VK Web Engineering, we offer the option to hire skilled open source developers to work on your project. Our team of experienced open source developers has a deep understanding of open source technologies and can provide high-quality solutions that are tailored to meet the unique needs of your business.
When you hire an open source developer from VK Web Engineering, you get access to a skilled professional who can provide you with the following services:
– Custom open source development
– Open source software integration and customization
– Open source migration and upgrades
– Open source maintenance and support
Our developers are highly skilled in open source technologies like PHP, Python, Ruby on Rails, and Node.js. We use the latest development practices and tools to ensure that our solutions are of the highest quality.
We offer flexible engagement models to suit your needs, including full-time, part-time and hourly hiring. When you hire an open source developer from VK Web Engineering, you can expect high-quality solutions that are delivered on time and within budget.
Whether you need a single open source developer or an entire team, we have the resources to meet your needs.
VK Web Engineering is an India based leading web & software development company working on customization of open source CMS (content management system) to fulfill client's requirements. Our open source developers provide customized solutions for open source CMS and ecommerce website to reduce business complexity and costs.
Hire Open Source developer from VK Web Engineering to get open source application development services for businesses and personal purposes. We have qualified and talented team of open source developers who have unmatched skills in industry. Develop your customized portal using CMS and Framework based application development from VK Web Engineering to provide a competition in market.
Expert open source developers available for hire on full time, part time or hourly basis.
Request a Free Quote to hire open source developer for your customized requirements.
Our Open Source Developers Expertise in Following Technologies:
OS Commerce Development
WordPress Development
Joomla Development
Mambo Customization
Drupal Development
Magento Customization
PHP Development
PhpBB Solutions
DotNetNuke Customization
ZenCart
XCart
Typo3 Customization
Hire open source developers at reasonable price for application development like shopping cart, custom ecommerce solutions, website development, blog development, web portal content management system, rich internet application development, business web portal development, custom website system, etc.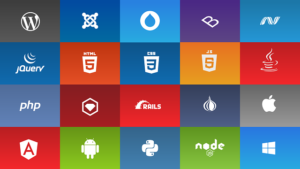 Benefits to Hire Open Source Developer from VK Web Engineering:
Expertise in diverse open source platforms
Many years of experience
Widespread talent in programming
Dedication to work
Top project management talent
Easily integrate with third party software
Fluent communications and fast response ability
Low maintenance cost
Open to ownership of codes without any encryption problem
Open to customization
Budget friendly platform
Contact us today to hire open source developers/programmers at cost effective rates. You can also send us your requirement on info@vkwebengineering.com