Hire Remote Developer | Hire iOS Developers | Hire Dedicated CMS Developers | Hire Android Developer | Hire Web Developer
Hire Remote Developers and Hire IOS and Android Developer from VK Web Engineering, we offer the option to hire skilled remote developers to work on your project. Our team of experienced developers has a deep understanding of various technologies and can provide high-quality solutions that are tailored to meet the unique needs of your business.
We offer flexible engagement models to suit your needs, including full-time, part-time and hourly hiring. When you hire a developer from VK Web Engineering, you can expect high-quality solutions that are delivered on time and within budget.
– iOS Development
– CMS Development
– Android Development
– Web Development
Our developers are highly skilled in their respective areas and use the latest development practices and tools to ensure that our solutions are of the highest quality.
Whether you need a single developer or an entire team, we have the resources to meet your needs. Contact us today to learn more about hiring a dedicated developer from VK Web Engineering.
We put your users first, at the Centre of every technology solution in Web, App and software solution we deliver. We deploy most advanced development and design tools and hybrid development methods like Agile, Swift and DevOps to build you world-class full-cycle solutions and services.
Our strategy is to build engaging experiences that focus on usability of functionalities a solution covers for end-users and revenue it can generate. It should weave a web of back-end and front-end platforms that is easy to maintain and work across platforms like iOS, Android, Linux, Windows and other for startups, large enterprises and small and medium businesses.
We are experts in developing mobile-friendly solutions in design, consultation, web, app and portals coupled with the experience of our full stack technical experts available on hire; we develop experiences that your users love. We support your technology projects by providing our dedicated developers on demand for complex technical requirements for: – Development- Support and Maintenance.
We provide end-to-end software development experts on hire at reasonable prices. Our developers are Microsoft Certified and thoroughly knowledgeable in all .NET coding practices.
.NET Developers
PHP Developers
Portal Developers
ASP Developers
C# Developers
Coding Experts
Java Experts
Database Experts
Cloud Experts
Visual Studio Experts
Websites made for the global audience that entice a refreshing and engaging experience. A web portal that generates ROI and profits made with our experienced web developers. Hire a Dedicated Developers for. Magento 2, Shopify, WooCommerce, Drupal, PrestaShop, OpenCart, Zen Cart, CS-Cart & BigCommerce, Responsive, Parallax, Web Portal, Corporate Website, Mobi-site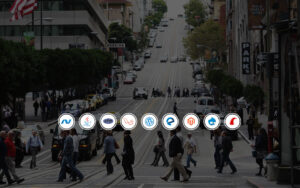 Hire an E-commerce Developer
We build advanced eCommerce web solutions and websites that take your business to Global Markets. We custom build every requirement of businesses to develop E-commerce portals from a single page check-outs to multi-brand retail E-commerce web solutions for all type and size of businesses. Magento, OsCommerce, NopCommerce, OpenCart, Shopify, BigCommerce, Zend, ZenCart
Payment Gateway Solutions
Responsive Shopping Website
Designs & Develop E-commerce Sites
Ecommerce Mobile Application
Plug-Ins & Module
Develops Shopping Cart
Custom Ecommerce Website Developer
Search Engine Friendly
Support & Maintenance
Hire Remote Mobile Application Developer
Applications built for businesses to cater to their unique needs. We embrace mobility with interactive apps, Mobi-sites, Games and software. Our apps are designed to provide immersive experiences and powerful brand presence with intuitive features that work across both native and hybrid platforms fulfilling business critical requirements and solutions.
Technology Expertise by VK Web Engineering:
iOS Developer
Android Developer
PhoneGap Developer
Xamarin Developer
Hybrid Developer
Windows Application Developer
Swift Developer
Java Developer
Angular Developer
Node JS Developer
Vue JS Developer
React Developer
Expertise of Our Mobile App Developers
Custom Mobile Apps
API & App Integration
eCommerce & mCommerce Apps
Big Data Developers
Real-time App Developers
AR/VR Based Apps
UI/UX Designs
Blockchain-Based Apps
Experts for QA and Testing
Migration & Upgradation
Support & Maintenance
Technology Integration
Hire Remote Web Developer
Our PHP, ASP, Wordpres and CMS Developers provide offshore web and software development solutions into .NET, Backend, PHP, WordPress and Frontend Development. We work on both Web and Desktop based Applications and project requirements of various industries across the globe for their web development needs.
| | | |
| --- | --- | --- |
| Hire Dedicated Developers | Hire C Sharp Developers | Hire Android Developers |
| Hire iOS Developers | Hire Kotlin Developers | Hire Swift Developer |
| Hire Full Stack Developers | Hire Blockchain Developers | Hire Mean Stack Developers |
| Hire PowerApps Developers | Hire React Js Developers | Hire Golang Developers |
| Hire .NET Developers | Hire Python Developers | Hire Mern Stack Developers |
| Hire SharePoint Developers | Hire Ionic Developers | Hire Backend Developers |
| Hire Magento Developers | Hire Flutter Developers | Hire Java Developers |
| Hire Laravel Developers | Hire Node JS Developers | Hire Codeigniter Developers |
| Hire Bootstrap Developers | Hire Ember JS Developers | |
Experts in Full-Cycle Development
VK Web Engineering has expertise into end-to-end technology solutions and services. We help you transform your ideas into reality by developing highly-custom and innovative IT solutions for the web and mobile platforms.
Consultation
We assist small businesses, individuals, consultants, enterprises and large businesses and corporates to develop and implement best web and mobile solutions to solve complex business challenges. We take care of your complete project so that you can concentrate on more vital business requirements and primary business objectives.
Technical issues
Technology platforms
Web applications
Mobile applications
Data Engineering
Software Development
Engineering Design
UI/UX and Prototype
Development
VK Web Engineering provides full-stack development into various fields of information technology. Our solutions are cost-effective, time-saving and solution oriented that address difficult business challenges for startups, small and medium businesses in various industries across the globe.
Front-end Development
Back-end Development
Website
Application
Enterprise Mobility
Software
Analysis
VK Web Engineering works to deliver in-depth analysis of platforms, systems, data and business processes which are vital for businesses to succeed on a global scale. We deploy different data capture techniques on various platforms and use many other tools to analyze information to leverage it into our favor. Our data and analysis services for solutions, third party applications and industry leading tools that cater to our clients for Google Analytics and Social Media analysis too.
Business Intelligence
Data Architecture and Modeling
Big data
Data analysis and mining
Data Migration and Management
Performance Optimization
Deployment
Our skilled and dedicated DevOps team handle deployment and implementation of all IT solutions that we develop. We build customized solutions that cater to a custom configuration of various industries including CRM, ERP and server systems. We deploy solutions on clouds, servers and at system intervals that fix bugs, troubleshoot errors and release latest functions with QA, Testing and operational excellence.
Quality Analysis
Custom UI/ UX deployment
Testing
Package installations
Code implementation
Application performance monitoring
Support
We offer 24X7 support services to ensure your IT project and applications can run smoothly with no downtime and concentrate on acquiring new business opportunities. As part of our technical maintenance services, we provide corrective re-engineering solutions, adaptive maintenance in altered environments, third-party acquisitions and scheduled maintenance to guarantee applications with the latest technological upgrades.
Technical Maintenance
Application management
Software Maintenance
Website Maintenance
CRM Management
Database Maintenance
We build you world-class experience that is both immersive and pocket-friendly. Top 5 reasons to hire a dedicated developer with us are:
Affordable Pricing
We offer pricing as per your business requirements. Moreover, you can switch between our engagement models to suit your custom feasibility to help you sustain and develop a solution.
Pay per hour
Pay per Developer
Dedicated Team
Expertise
Our experts are certified in various technologies like Magento, Oracle, Microsoft, ASP and C studio. We have over a decade of combined experience in building global solutions.
C#, .Net, PHP, Laravel, Ruby on Rails, JavaScript, CSS3, HTML5, Backend, Python, .NET, PHP, Java, Node, Frontend, Angular, Vue.JS, React, Mobile, iOS, Android, Kotlin, Flutter, React Native, Full Stack, Laravel, CMS, WordPress, Drupal, BlockChain, Ethereum, Hyperledger, eCommerce, Magento, WooCommerce, Shopify
Range of Solutions
Our solutions are wide-ranging, state-of-the-art and economical. We customize them according to your needs and challenges.
Software
Mobile Application
Website Design
Web Development
Database Development
Ecommerce
Quality and Security
"VK Web Engineering works for Quality. Our dedicated developers think about quality and security when they're building advanced solutions."
Automation
Secure Server
Quality Analysis
Data Encryption
SSL Certificate
All-time Support
Our technical experts provide 24X7 support to all development projects. From cleaning your codes to last minute changes of images and functionalities, we support you at all times, even during the national bowl.
Custom plug-ins
Functionality
Testing
Code fixes
Version upgrades
5 Star Team
Our team deploys 5-star tactics for every development whether you hire a single developer for your maintenance tasks or a dedicated team for a large project, our goal remains intact, that is to do quality work and avow you with our globally competitive services. We believe in delivering quantifiable results through our quality and secure work. We can guarantee that.
Consultation
Designer
Development
QA and Testing
Project Manager
On Demand dedicated staff to Discuss your project's complex technical requirements.
We've delivered an award-winning project to our global clients who hired our dedicated developers. Share your requirements on info@vkwebengineering.com