Hire Software Developer | Hire Custom Software Developer | Hire Remote Developer | Software Development Services
Hire Software Developer and Custom Software Developer From VK Web Engineering is a leading software development company that offers top-notch software development services. We provide the option to hire skilled software developers to work on your project remotely or outsource software development services to our team of experienced developers. Our software developers are highly skilled in developing custom software solutions that are tailored to meet the unique needs of your business. They have a deep understanding of the latest software development tools and technologies and use the best practices to deliver high-quality solutions.
We offer flexible engagement models to suit your needs, including full-time, part-time, and hourly hiring. When you hire a software developer from VK Web Engineering, you can expect high-quality solutions that are delivered on time and within budget.
Our software development services include custom software development, software maintenance and support, software migration, software integration, and software consulting. Whether you need a single software developer or an entire team, we have the resources to meet your needs.
Outsourcing software developer relieves you from huge costs, no taxations, high salaries, tons of obligations that of a permanent in-house staff. Thus hiring is the best option which saves you costs along with serving your needs. VK Web Engineering works on providing clients with dedicated hire software developer services at affordable prices. We have best talents in the industry when you are considering software development. We have proven track record of delivering quality software at reasonable costs.
As per your size of project and your budget you can hire software developer from our company. We have flexible payment options for you to choose from. Customized software development can be provided which caters your specific needs. We offer you much more than what you expect from a development company. All our software developers have excellent knowledge base, relevant expertise and hand holding necessary for your outsourced software development and support projects that are always successful.
You can hire software developers depending on your project size and budget.
Request a Free Quote to hire software developers for your customized requirements.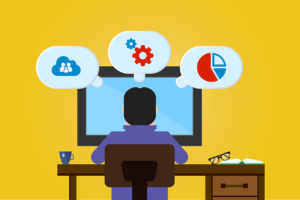 You Can Hire Software Developer on:
Full time / Part time
Hourly / Weekly / Monthly
Project or Contract basis
We understand that customers require maximum return on their investment and therefore our software developers work with you to ensure that results are achieved in less time and costs. We continuously try to eliminate issues and problems around renegotiating scope, change control and rates that often lead to delays in delivering and also affect relationships with customers.
Team of highly talented software developers
Years of experience in software development
Proficiency to work in latest technology and databases
Transparent & Professional approach
Flexibility in payment options
Zero start-up costs, no hidden or extra charges
24×7 seamless client support
High degree of interaction
Stay connected via email, phone or IMs.
Strictly meet deadlines for timely delivery
Affordable charges
100% customer satisfaction
Best results beyond your expectations
Source code rights and reselling rights exclusive for you
Contact us today to learn more about hiring a dedicated software developer from VK Web Engineering or outsourcing your software development needs to us.
Contact us today to hire software developers at cost effective rates for your software development needs. Request Free Quote on info@vkwebengineering.com