Hire Web Developers | Hire Website Developer | Hire Remote Web Developer | Hire Remote Web Developer for Website and Software Development Work
Hire Web Developer From VK Web Engineering is a leading web development company that offers top-notch web development services. We provide the option to hire skilled web developers to work on your project remotely or outsource web development services to our team of experienced developers. Our web developers are highly skilled in developing custom web solutions that are tailored to meet the unique needs of your business. They have a deep understanding of the latest web development tools and technologies and use the best practices to deliver high-quality solutions.
We offer flexible engagement models to suit your needs, including full-time, part-time, and hourly hiring. When you hire a web developer from VK Web Engineering, you can expect high-quality solutions that are delivered on time and within budget.
Our web development services include custom web development, web application development, e-commerce development, CMS development, and API development.
VK Web Engineering – An India based web development company offer web development services at affordable rates. We offer web developers for hire who have all the ability to provide you with world class web development solutions exactly as per your needs.
Hire web developer and hire website developer for your website development requirements. Our web developers team are highly dedicated and provide you with effective services. Outsource a strategy that competes effectively in existing competitive marketplace. We aim at providing our clients with high level of excellence and exceed their expectations.
You can hire website coders, website developers, website designers and other all web related services under one roof – VK Web Engineering. We have qualified web developers with great talents and skills and have the capability to create wonders with your website. We set you apart from competitors and help you to increase sales, traffic and profits.
Expert and experience web developers for hire on part time, full time and hourly or project basis at cost effective rates.
Request a Free Quote to hire web developers for your customized requirements.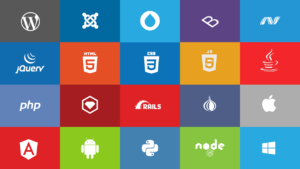 Highly skilled web developers team
Dedicated web developers working just for you
Expertise in diverse technologies used for web development like PHP, Joomla, Drupal, Magento, Concreate5, CodeIgniter etc.
Hands on proven experience in various web domains
Transparent communication via email, phone or IMs
Daily status report, weekly or daily updates on your project
All the rights of the source code & IP will be owned by you
Free online project management tool
Complete client satisfaction
24×7 client support
No initial costs, maintenance charges or hidden costs
Considering client's budgetary constraints, we offer web development services with flexible payment options which they can opt for depending on the size of their project and budget. You can keep optimal control over the entire project and the development process and get all requirements completed by hiring dedicated web developer from us.
Clients all around the world have witnessed niche of our rich quality and services. We believe in long term relationship with our clients.
Whether you need a single web developer or an entire team, we have the resources to meet your needs. Contact us today to learn more about hiring a dedicated web developer from VK Web Engineering or outsourcing your web development needs to us.
Contact us today to hire web developers at cost effective rates for your web development requirements.