Business Process Management (BPM) Solutions – Business Process Management – Business Process Management (BPM) – BPM Services
Business Process Management (BPM) Solutions At VK Web Engineering provides comprehensive business process management (BPM) solutions that help businesses streamline their operations and improve efficiency. Our BPM solutions are designed to meet the unique needs of businesses operating in different industries, including healthcare, finance, retail, and more.
We use a collaborative approach that involves working closely with our clients to understand their needs and develop solutions that align with their business goals. Our BPM solutions cover everything from process design and modeling to process automation and optimization.
We specialize in developing custom BPM solutions that are tailored to meet the specific needs of our clients. Our team uses the latest technologies and development frameworks to create solutions that are scalable, secure, and reliable.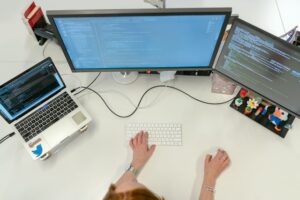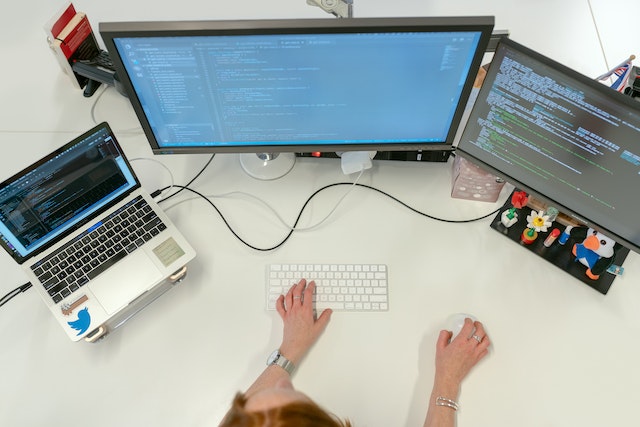 We also provide process analysis and improvement services to help businesses identify bottlenecks and inefficiencies in their processes and make data-driven decisions to improve performance.
As a leading BPM solutions provider, we have a proven track record of delivering high-quality solutions that improve productivity, reduce costs, and enhance customer satisfaction. If you are looking for reliable and cost-effective BPM solutions.
Business processes are to be dealt with looking into real facts as they help for proper measurement of risk. Without doing this a company will have an outdated and incomplete system thus it is very crucial to have a well-managed business process management. VK Web Engineering offers business process management software which helps your business to be more competitive and cost-effective.
Professional Consulting Services from Expert Consultants for – Enhanced Enterprise Efficiency, Better Business Performance and Augmented Growth.
For VK Web Engineering BPM is Business Performance Management
We have highly qualified professionals who understand your business needs and provide you with solution that helps your business to perform best. IT staff and business people of your company have similar goal – helping your business operate at its best so we at Hi-Tech Export focus on giving tools that they can use to build best business processes. Further benefit of our business process management is that it can be easily re-modified as per your business changes.
Business Process management from us offers you an easily deployable and fully web-based solution for automating all your human and document-centric processes. It provides you with a single automated solution by integrating all the necessary process components.
Process discovery: We perform discovery of all essential process data like inputs and outputs, costs, time, resources etc.
Process Planning & evaluation: Proper planning and evaluation helps to evaluate business processes from different levels thus it streamlines workflow and improves output of work.
Process Modelling: We use powerful graphic modelling tools that allows you to write, manage and modify rules as per changing business needs.
Performance Management tool: It offers links, targets and indicators to processes through the use of CPM tool.
Process simulator: Fully integrated simulation design which helps you to set attributes among other variables.
Content services: Fully integrated ECM solution helps you to manage, store and share all the information/data safely.
Process Delivery Services: We provide web based deployment of the solutions which allows access of business process knowledge permanently.
Process engine: It assigns process activities to correct people at correct time.
Task Management: It includes ownership, delegation and automatic escalation of tasks as per priority and deadlines.
Process connectors: It enables seamless integration of business processes with third party applications.
Business Intelligence: It helps you to manage all your business processes effectively.
Contact us for easily deployable, fully web-based, document-centric and cost-effective BPM solutions. Request free quote on info@vkwebengineering.com