Hire Mobile Application Developer | Hire Mobile App Developers | Mobile App Developers for Hire | Hire App Developers India | Top Mobile App Development
Hire Mobile Application Developer from VK Web Engineering, we offer the option to hire skilled mobile app developers to work on your project. Our team of experienced mobile app developers has a deep understanding of mobile app development and can provide high-quality solutions that are tailored to meet the unique needs of your business.
When you hire a mobile app developer from VK Web Engineering, you get access to a skilled professional who can provide you with the following services: – Custom mobile app development for iOS and Android- Mobile app UI/UX design- Mobile app testing and quality assurance- Mobile app maintenance and support Our developers are highly skilled in mobile app development technologies like React Native, Flutter, Xamarin, Swift, and Kotlin.
We use the latest development practices and tools to ensure that our solutions are of the highest quality. We offer flexible engagement models to suit your needs, including full-time, part-time and hourly hiring. When you hire a mobile app developer from VK Web Engineering, you can expect high-quality solutions that are delivered on time and within budget. Whether you need a single mobile app developer or an entire team, we have the resources to meet your needs. Contact us today to get started.
Mobile applications if developed with unique and innovative skills can boost the functionality and performance of the smart mobile phones. We have shaped mobile application development team specially to create popular mobile applications for our clients. You can hire mobile application developer from us for any of your mobile device like the most popular ones today are iPhone, Blackberry, Windows and Android. These mobile phones have their own set of features so with our developer's technical finesse we meet both the needs of clients, individual as well as business.
Hire mobile application developer or hire mobile software developer from VK Web Engineering at affordable prices. Our developers support all your business requirements that vary significantly and thus yield a need for client to get customized mobile applications and software. Our mobile app developers create value-added apps that are tailor made to meet your specific business needs and thus enhance efficiency, performance, functionality and value-addition.
Hire mobile app developers on hourly, daily, weekly, monthly, project or contract basis at lowest possible rates.
Request a Free Quote to hire mobile app developer for your customized requirements.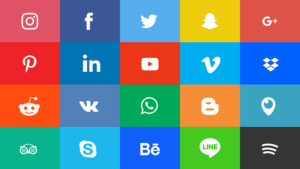 Hire iPhone Developer
Hire iPad Developer
Hire iPhone Game Developer
Hire Android Developer
Hire Blackberry Developer
Hire Windows Mobile Developer
Hire Symbian Application Developer
Highly experienced and qualified professionals
Dedicated developers working just for you
Years of experience in developing diverse mobile applications
Expertise in iPhone, iPad, Android and Windows mobile apps
Gain competitive edge in the market
Gives you cost-effective solutions
Transparent approach
Regular and timely updates
24×7 support
Constant touch with the developer via email, phone or IMs
Contact us today to hire mobile application developers/programmers at cost effective rates. Request Free Quote on info@vkwebengineering.com