Hire C#.Net Developer | Hire C Sharp Developer | C#.Net Developer | C Sharp Developer
Hire C#.Net Developer At VK Web Engineering, we offer the option to hire skilled C#.NET developers to work remotely on your project. Our team of experienced C#.NET developers has a deep understanding of the C# language and can provide high-quality solutions that are tailored to meet the unique needs of your business.
When you hire a C#.NET developer from VK Web Engineering, you get access to a skilled professional who can work remotely and provide you with the following services:
– Custom C#.NET application development
– C#.NET application maintenance and optimization
– C#.NET application migration to a new platform
– C#.NET application integration with other systems
– C#.NET application testing and quality assurance
Our developers are highly skilled in a range of technologies and development practices, including C#, .NET framework, ASP.NET, SQL Server and more. We use the latest development practices and tools to ensure that our solutions are of the highest quality.
We offer flexible engagement models to suit your needs, including full-time, part-time and hourly hiring. When you hire a C#.NET developer from VK Web Engineering, you can expect to have a professional who can offer guidance and support from the moment they begin their work.
VK Web Engineering is a leading web and software development company having expert & experienced C #.Net developers team. We mainly focus on cost effective, qualitative and timely delivered services. C# is object oriented programming language designed and developed by Microsoft used for writing applications for hosted and embedded systems.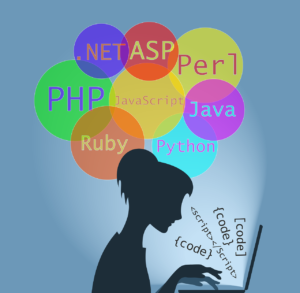 We have team of talented pool of C# developers who have developed many projects like simple websites to complex ones using C#.Net. The role of hire C# developers includes analysis, design, development, maintenance, testing, implementation and support. Our C# developers have knowledge of VB.Net, C# & ASP.Net, MS SQL Server 2000/2005, Microsoft .Net 1.1/2.0/3.0/3.5 framework, HTML, DHTML, AJAX, JavaScript, Web services, XML, XSL, RSS, Visual studio .Net 2003/2005/2008.
C#.Net developers available for hire on part time, full time or hourly basis at affordable rates.
Request a Free Quote to hire C#.Net developer for your C#.Net development requirements.
Website development
Web application development
Ecommerce development
Portal development
Database management
Custom application development
Enterprise application development
C# application development, etc.
You can hire C#.Net programmer from us on full time, part time or hourly basis depending upon your requirements. We also offer services on project basis so that you can pay as per your requirement or convenience.
Benefits You Get by Hiring C#.Net Developer from VK Web Engineering:
Dedicated person working only for you
No start up or maintenance costs
Our team contains many experts so you can choose any expert from our team
24*7 client support using email, phone and IM
Stay connected with the team and get regular updates
Trustworthiness
Source code authorization
Third party selling rights
Get secure development environment
Manage your project remotely with ease
Daily and weekly working reporting as per your requirement
8 hours/day and 5 days/week of development work.
Guaranteed timely communication
We follow transparent approach to make sure smooth flow of the project
Contact us today to hire C#.Net developers/programmers at cost effective rates.