Mobile Usability and User Interface Design
Are your customers unable to complete transactions using your applications?
Are you messed up solving customer queries of how to use your application for performing anything?
We help you out if your application is suffering from usability problems. Our experts provide you with user interface design and usability services that promises to improve the user experience of your applications significantly.
Mobile Usability & User Interface Design Services
Usability Design:
Our professionals design successful application for you be it the first one or an existing application which needs to be redesigned. Poor navigational structure of the applications is the main reason for majority of usability problems. We offer you a robust navigational structure and a successful solution.
Our Mobility Usability & UI Design Process includes:
Understanding customers business objectives, the application domain and the end-users.
Design the navigational structure
Detailed designing of major screens
Visual designing
Testing the usability
Help the software developers to successfully implement the solution
Usability Tune-up:
Redesigning the applications is not always the solution that helps to achieve usability benefits. Sometimes the application has only minor problems and needs small tuning up to solve the usability problem.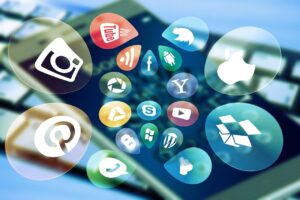 We here suggest improvements or tune-ups of your application and make them usable for users. It includes
Proper categorization
Proper selection of widgets
Affordance improvisation
Jargon removal
Improving accessibility
Effective layout
Benefits of Our Mobility Usability and User Interface Design Services
Advantages your end-users will experience are:
Reduced task time
Reduced errors
Reduced training
Improved usability
Reduced staff turn-over
Get Following Business Benefits:
Competitive edge
Clarity in requirements
Customer satisfaction
Contact us today with detailed requirements of Mobile Usability & UI Design Services and let us serve you better.