Hire Web Designers | Hire Remote Web Designer | Hire Dedicated Web Designer | Outsource Web Designing Work
Hire Web Designer and avail Remote/Dedicated Web Designer Services from VK Web Engineering is a leading web design company that offers top-notch web design services. We provide the option to hire skilled web designers to work on your project remotely or outsource web design services to our team of experienced designers. Our web designers are highly skilled in creating custom web designs that are tailored to meet the unique needs of your business. They have a deep understanding of the latest web design tools and technologies and use the best practices to deliver high-quality solutions.
We offer flexible engagement models to suit your needs, including full-time, part-time, and hourly hiring. When you hire a web designer from VK Web Engineering, you can expect high-quality solutions that are delivered on time and within budget. Our web design services include custom web design, responsive web design, mobile app design, e-commerce web design, and UI/UX design.
VK Web Engineering is a reputed name with team of experts which you can rely upon for web design services. Online businesses are increasing at a great pace so you need to choose the right partner for making your online business succeed. This success depends on how many people visit your website in a day. It is very important to understand the fact that there are millions of websites available for visitors so you need to set your online business apart from others. Here is when we come in picture.
At VK Web Engineering we make sure to deliver best services without being heavy on your pocket. We own latest equipment, software, hardware and high speed internet connection along with highly skilled designers. People often misunderstand that best technology reaps more profits but it is strategy that matters the most and help you to take your business to new heights.
Our web designers come up with unique, attractive and innovative designs that catch the fancy of online visitors. Our developers have sole objective of providing you with low cost services and profit driven results. If you own any size of online business and want to boost traffic then hire web designer from VK Web Engineering.
Experienced web designers available for hire at lowest cost on part time, full time, hourly or project basis.
Request a Free Quote to hire web designers for your customized requirements.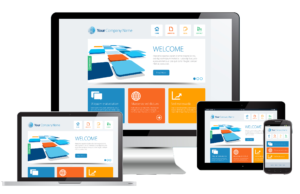 You can Hire Web Designers as per your needs:
Hire Website Designer
Hire Graphic Designer
Hire Flash Designer
Hire Template Designer
Hire eCommerce Designer
Hire Drupal Designer
Hire Joomla Designer
Hire WordPress Designer
Benefits of Hiring Web Designer from Us:
Designs that give you effective online presence
Highly skilled and proficient web designers for hiring
Improved sales of your business
Increased traffic on your website
Flexible payment options
Dedicated resources
Any number of projects can be assigned
Transparent, reliable and accountable web designers
Regular updates
Proficiency, knowledge and experience in working on all advanced designing tools
In-depth understanding of web design projects and accordingly propose a solution
24×7 seamless client support
Direct interaction with designer via email, phone or IMs.
Whether you need a single web designer or an entire team, we have the resources to meet your needs. Contact us today to learn more about hiring a dedicated web designer from VK Web Engineering or outsourcing your web design needs to us.