Magento Development| Magento Web Development | Magento Web Development Services
VK Web Engineering Custom Magento Development, Magento Website & eCommerce Development Services & Magento Store Development Services
Magento Development services by VK Web Engineering is a leading Magento web development company that offers top-notch Magento development services. Our team of experienced Magento developers specializes in developing custom Magento web applications that are user-friendly, responsive, and scalable. We use the latest Magento technologies and best practices to create Magento web applications that meet the highest quality standards.
Our Magento development services include Magento website development, Magento theme development, Magento extension development, Magento migration, Magento maintenance, and support services. We also offer custom Magento web development services that are tailored to meet the unique needs of your business.
We understand that each business has its own specific needs, and we work closely with our clients to develop custom Magento web applications that meet their requirements. We follow a transparent development process and keep our clients updated throughout the development cycle. Our team of Magento developers is proficient in Magento 1 and Magento 2, and other Magento development tools.
We offer flexible engagement models to suit your requirements, including full-time, part-time, and hourly hiring.
VK Web Engineering provides Magento Development,  Magento Web Development, Custom Magento Website & eCommerce Development Services, Custom Magento Web Development, Magento Website Management, Customized Website Design, Customized Module Development, Payment Gateway Integration, Magento Headless PWA Development, Magento Website Management, Custom Magento Extension Development to Fashion Industry, Food & Beverages Industry and contractors, Non-Food Commodities & Services, Telecommunications, Hospitality Services, Retail. We provide Magento Website Development Services, Custom Magento website design & development, Mobile optimized designs & layouts, Enterprise-level SEO friendly development.
The definition of Magento Web Development Services is "A digital representation of physical and functional characteristics of a robust eCommerce features, functionality, and multi-store capabilities. ". Magento Web Development Services is one of the most viable and reliable option for the Custom Development & Functionality. With the advent of eCommerce Platforms, management of online business has become an easier and cost effective task than ever before.
Beyond the ecommerce store life cycle use of Magento Website Development extends beyond the consultation, planning and design phase of any ecommerce project. It helps companies to improve all outsourcing and operations related processes including order management, inventory management, cost management and project management.
VK Web Engineering Magento Web Development has the potential for all information related ERP, Marketing tools, Order fulfilment from Back End Team and from contractors and sub-contractors and from outsourcing companies to outsourcing partners, each working for their own disciplines to perfect single Magento Web Development model.
The result greatly reduces the information loss that occurs when a new team takes "ownership" of the project as well as in delivering extensive information to owners of eCommerce store designs for various industries far beyond that which they are currently accustomed to having. Other services of Magento Development Services are as follows: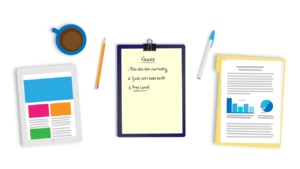 Magento Web Development | Magento Web Development Services
Magento Store Development
Magento Development Services
Consulting
Setup complete Magento stores/websites
Magento 1 to Magento 2 migration
PSD to Magento theme
Theme customization work
Troubleshooting and error fixing/debug
Add new functions/features to your store
Extension install, customization, and coding
Install themes
Convert your non-responsive theme to a Fully mobile responsive
Creating multiple stores / Websites under the same installation
Add languages, help translate the site
Magento upgrades / updates
Payment Methods/Gateway integration
Creating e-mail/newsletter templates
Moving your store to a new host
Clear unwanted data and optimize site and databases
GTMetrix / Pagespeed optimization
Do on-site SEO optimizations
Mass product import and all other Magento services.
We are experts in providing Magento e-Commerce Development as outsourced services across the globe in countries like USA, UK, Canada, EU, Brasil, India, Indonesia, Russia, UAE and Saudi Arabia.
VK Web Engineering Expertise in Magento Supported Plugin: Payment, Social Media, Dropshipping, Shipping, Customer Support, Marketing, Inventory, Analytics, Chat, FAQ, Gallery, Form, Video, Finance, Map, Membership, Forum, Events, Music
5 Star Magento e-Commerce Development Team
Our team deploys 5-star tactics for every Magento e-Commerce Development, design and prototype development whether you hire a single Developer for your Magento e-Commerce Development tasks or a dedicated team for a large Magento e-Commerce Development project, our goal remains intact, that is to do quality work and avow you with our globally competitive services. We believe in delivering quantifiable results through our quality and secure work. We can guarantee that.
Consultation
Designer
Developer
QA and Testing
Project Manager
On Demand dedicated staff to Discuss your project's complex technical requirements. Contact us today to get a free quote and consultation. Please share your requirements on info@vkwebenginering.com