Hire .Net Developer | Hire Remote .Net Web Developers | .Net Developer |Hire Dot Net Developer
Hire .Net Developer From VK Web Engineering, we offer the option to hire skilled .NET developers to work remotely on your project. Our team of experienced .NET developers has a deep understanding of the .NET framework and can provide high-quality solutions that are tailored to meet the unique needs of your business.
– Custom .NET web application development
– .NET application maintenance and optimization
– .NET application migration to a new platform
– .NET application integration with other systems
– .NET application testing and quality assurance
Our developers are highly skilled in a range of technologies and development practices, including ASP.NET, C#, VB.NET, SQL Server and more. We use the latest development practices and tools to ensure that our solutions are of the highest quality.
We offer flexible engagement models to suit your needs, including full-time, part-time and hourly hiring. When you hire a .NET developer from VK Web Engineering, you can expect high-quality solutions that
Transparency and dedication towards work is important for the customers who want to hire .Net developers. You can hire a team of .Net developers or a single .Net developer from VK Web Engineering based on your requirement. You can hire them on contract basis or many flexible payment modes that we offer. Our .Net developers have extensive experience of the domain and thus can successfully meet your business goal.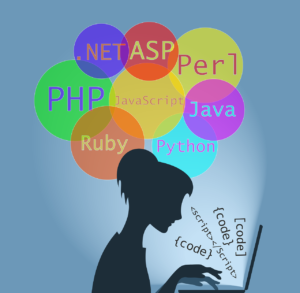 Our.Net developer's job is to do proper Analysis, Design, Development, Maintenance, Testing, Implementation and Support. All our .Net developers have wide knowledge of VB.Net, C#.Net , ASP.Net, Microsoft .Net 1.1/2.0/3.0/3.5 Framework, MS SQL Server 2000/2005, HTML, DHTML, JavaScript, AJAX, Web services, XML, XSL, RSS, Visual Studio .Net 2003/2005/2008.
Expert and Experienced .Net developers available for hire on full time, part time, hourly basis or contract basis at cost effective rates.
Ask a Free Quote to hire .Net developer for your customized requirements.
Hire ASP Developer
Hire ASP.Net Developer
Hire C#.Net Developer
Hire ADO.Net Developer
Hire Silverlight Developer
Hire SharePoint Developer
Benefits You Get by Hiring .Net Developer from VK Web Engineering:
Dedicated Person Working Just for You:With project development, you can have a person working only for you.
Choose from the Experts:Our team contains expertise and skills. So you can choose from our large pool of expert ASP.Net programmers.
No Start up or Maintenance Costs or Taxes:You can get benefit from our development service simply by paying flat monthly fee. So no hidden or extra costs involved.
24 Hours Constant Client Support:We work in shifts, so now you can have flexibility to get your work done in your business hours no matter where you are located.
Stay Connected:You can stay connected with the programmer's team all the working time and get regular updates from them. You can contact us by email, phone and instant messengers.
Trustworthiness:We aim at client satisfaction and building a brand name in the global market.
Third Party Selling Rights:You possess the right to resell the codes, application and work done to a third party. We have no obligations with it.
Source Code Authorization:All the rights of the source code will be owned by you.
Our .Net programmers are experienced in building applications like custom shopping cart, payment gateway integration, custom web applications, dotnetnuke and also customize business solutions as per your specific needs. Our .Net developers are capable enough to handle entire web application development requirements. We strictly follow the coding standards and provide constant support to the clients.
Contact us today to hire .Net developers/programmers at cost effective rates. Schedule Interview at info@webengineering.com with .Net Developer for your project