Hire PHP Zend Developers | Outsource PHP Zend Developer | Hire Remote Zend PHP Developers | Zend PHP Developers Services
Hire PHP Zend Developer and Hire Remote Zend PHP Developers VK Web Engineering, we offer the option to hire skilled PHP Zend developers to work on your project. Our team of experienced PHP Zend developers has a deep understanding of PHP and the Zend framework, and can provide high-quality solutions that are tailored to meet the unique needs of your business.
When you hire a PHP Zend developer from VK Web Engineering, you get access to a skilled professional who can provide you with the following services: – Custom PHP Zend development- PHP Zend web application development- PHP Zend CMS development- PHP Zend e-commerce development- PHP Zend API development- PHP Zend maintenance and support Our developers are highly skilled in the Zend framework and have extensive knowledge of PHP development.
We use the latest development practices and tools to ensure that our solutions are of the highest quality. We offer flexible engagement models to suit your needs, including full-time, part-time and hourly hiring. When you hire a PHP Zend developer from VK Web Engineering, you can expect high-quality solutions that are delivered on time and within budget. Whether you need a single PHP Zend developer or an entire team, we have the resources to meet your needs.
PHP Zend development is very essential if you want to develop large website in less time. At VK Web Engineering we have expert and dedicated PHP Zend developers to provide you Zend based web solutions.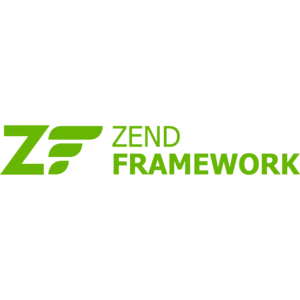 We have PHP Zend development team that is highly capable of using outstanding features of the web application development platform and thus develops web applications within less time. Dedicated PHP Zend developers stick to standards providing highest quality and aims at fulfilling customer's requirements. Our main focus is on providing deliverables that are beyond client's expectations.
PHP Zend developers available for hire on full time, part time or hourly basis at lowest possible costs. Request a Free Quote to hire PHP Zend developer for your customized requirements.
Fulltime PHP Zend Developer working just for you
Dedicated work for 8 hours/day, 6 days/week
Choose yourself from our team of talented developers
Complete transparency with the clients
No hidden or extra costs
Assurance of high quality products and services
Highest return on investment
By hiring our developer you can save up to 60% of your total costs
Manage your project as per your requirements using our resources
Handle your project right from the starting
Constant communication with our developer through phone, chat, email, IMs, etc
Get daily & weekly update reports
Hire PHP Zend developer on hourly/weekly/monthly basis
Obtain a favorable and secure development environment
Experience and expertise in the PHP since many years
Choose your convenient working hours
24*7 constant client support
Rights of the source code owned by you so that you get full authority to sell the applications to third parties
PHP Zend Web development
PHP Zend Custom Web Development
PHP Zend Development Consultancy
PHP Zend Integration
PHP Zend Application Development
PHP Zend Customization
Contact us today to hire PHP Zend developers/programmers at cost effective rates. Request More information on info@vkwebengineering.com