Codeigniter Development Services | Outsource Codeigniter Development Services |  CodeIgniter Web Development Services | Codeigniter Development Company
Codeigniter Development Services at VK Web Engineering is a leading CodeIgniter development company that offers a comprehensive range of CodeIgniter development services to clients from all around the world. Our team of experienced CodeIgniter developers specializes in developing custom web applications that are scalable, secure, and easy to maintain. We use the latest development practices and technologies to ensure that our solutions are of the highest quality.
– CodeIgniter web development
– CodeIgniter application development
– CodeIgniter custom module development
– CodeIgniter migration and upgrade services
– CodeIgniter CMS development
– CodeIgniter maintenance and support services
We have a proven track record of delivering high-quality CodeIgniter solutions that meet the unique needs of our clients. We use a collaborative approach that involves working closely with our clients to understand their needs and develop solutions that align with their business goals. Our team is committed to delivering solutions that are on-time, on-budget, and of the highest quality.
VK Web Engineering provides Codeigniter Development Services and CodeIgniter Custom Application Development services in a cost-effective and high-quality manner. We produce CodeIgniter Custom Application Development. We have excellent experience in CodeIgniter Migration Services, Corporate Application Development, and various Codeigniter Development Services outputs and provide Straight CodeIgniter Custom Application Development upon request.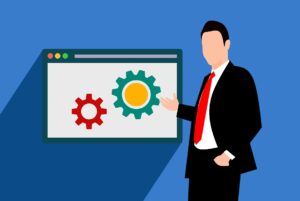 We combine a unique blend of business operations and design expertise, and combination of perfect estimation techniques and project management skills for Codeigniter Development Services. We aim to be the outsourcing partner of choices for Codeigniter Development Services and CodeIgniter Custom Application Development in india.
We offer consultation, design, risk management,  and document control and provide a finished project that is handled in CodeIgniter Custom Application Development that is efficient and highly-detailed drawings. Our services include:
CodeIgniter Custom Application Development
CodeIgniter Migration Services
Corporate Application Development
API Integration Services
CodeIgniter Support & Maintenance
CodeIgniter Extensions
CodeIgniter eCommerce Solution
Codeigniter Development Services
CodeIgniter Mobile Development
CodeIgniter Ecommerce Development
API development using CodeIgniter
API development using CodeIgniter
CI Content Management System (CMS) Solution
CodeIgniter Web Development
CI Module & Plugin Integration
Custom PHP Application Development
PHP CMS Development
PHP and Flash/Flex Integration
Custom PHP Programming
PHP and Active Directory Integration
Custom PHP Shopping Cart
PHP and Python/Django Integration
CakePHP/Yii/Laravel Development
API Integration and Development
Existing App Porting & Migration
If you are looking to outsource your CodeIgniter development services, VK Web Engineering can help. We offer cost-effective solutions that are tailored to meet the specific needs of our clients. Contact
Require Codeigniter Development Services, CodeIgniter Mobile Development, CodeIgniter Ecommerce Development for your Dream Project. Contact us for a free consultation on info@vkwebengineering.com and we will get back to you with a brief for your project.