Hire ASP .NET Developer | Remote ASP .NET Developer |  Hire Remote ASP .NET Developer | Outsource ASP .NET Developer
Hire ASP .NET developer from VK Web Engineering as per your requirement and get numerous benefits. Our Asp .NET developers have many years of experience in ASP .NET programming to develop websites, online store and payment gateway integration. Our ASP .NET developers are having expertise in .Net Framework 2.0/3.5/4, Silverlight, SharePoint, WCF, WF and WFP segment.
We very well understand the requirement of our client and provide high quality solutions accordingly. We are providing ASP .NET developer on hire since many years and have good expertise in .Net application & website development in .Net framework.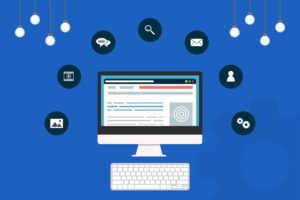 Professional ASP .NET developers available for hire on part time, full time or hourly basis at cost effective rates.
Request a Free Quote to hire ASP.Net developer for your ASP.Net development requirements.
Hire Our ASP .NET Developer for Following Services:
Web application development
Custom software development
Project management
Database management
Silverlight application development
Content management system
Ecommerce shopping cart development
Custom .Net application development
Product catalogs
SharePoint development and WPF.
Our Asp .NET developers first understand your requirements, plan the process and then start the development. You can hire ASP .NET developers and team of ASP .NET developers from VK Web Engineering based on your needs on monthly contract basis or on other payment basis.
Benefits to Hire Our ASP .NET Developer:
Dedication towards projects
Affordable rates and various cost-saving packages
Daily/weekly/monthly customer reporting and task monitoring
Single project and multiple developers or Multiple projects and single developer
Higher standard of coding technique
Standard development method using latest technologies
Responsible and experienced developers
No hidden costs
Contact us today to hire ASP.Net developers/programmers at cost effective rates.