Embedded Software Development Services
Outsource Embedded Software Development | Embedded Software Development services
Embedded Software Development Services by VK Web Engineering offers comprehensive embedded software development services to help businesses develop and integrate software in their electronic devices. We specialize in developing custom embedded software solutions that are tailored to meet the unique needs of our clients. Our team of experienced developers uses the latest technologies and development practices to ensure that our solutions are of the highest quality.
– Embedded software design and development
– Embedded software testing and verification
– Embedded software integration
– Firmware development
– Device driver development
– Embedded Linux development
Embedded systems are computers that are embedded in hardware. For Example – cellular phones, portable medical equipment, electronic items, cars, television, digital watches, etc. The new age of environment is almost not possible without Information Technology. Nowadays there is a trend of integrating IT with physical world through embedded systems engineering which provides opportunity for being well informed, well organized and up-to-date.
Embedded software IT companies provide end-to-end solution development services like developing, designing and testing of software for embedded systems that fulfil customer's requirement.
Offshore Embedded Software Development
VK Web Engineering is a leading firm that tries to achieve perfection related to the development of embedded software packages. We have been helpful in bringing major change in the manner a company maintains their software products. Our programmers are dedicated, experienced and are aware of all the features and functionalities that are necessary in developing software development platform.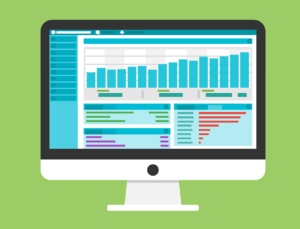 Consumer Electronics Programming
Device Driver Development
Low-Level programming
VoIP Software Development
Mobile Platforms/PDA Programming
Industrial automation systems programming
We provide multitasking, which results in improvement of business processes, reduction in time taken for the execution of organizational task and enhancement of software functionality with best quality.
To impel business towards growth we at hi tech export develops software products that are based on embedded technology and need to be advanced and latest. Before that we perform analysis so as to let you have the edge. Besides allowing your business with necessary features, we make sure that the outcome will always work in favour of business link.
We also develop the audio and video capabilities of embedded systems to the core. Our company is involved in programming, designing and developing embedded software systems from many years so with long experience we can provide you with solution development for all operating systems.
We offer cost-effective solutions that are tailored to meet the specific needs of our clients. If you are looking to outsource your embedded software development services, VK Web Engineering can help. We use a collaborative approach that involves working closely with our clients to ensure that our solutions meet their specific needs.
Contact us today to learn more about our embedded software development services and how we can help your business develop and integrate software in your electronic devices.
Contact us today to get embedded software development services/solutions at affordable rates. Request Free quote on info@vkwebengineers.com