Website Development | WEB Development Services |Web Application Services | Outsource Website Development
VK Web Engineering is Top Website Development Company in USA and India.
VK Web Engineering utilizes all the conceptual and modern tools for all Website Development and Design needs. World's leading companies and consultants use Web Development platform in a variety of ways including in manufacturing, construction, Real Estate, Financial institute and Banking industries etc.
We are a team of expert web developers who have been designing and building websites for over 15 years. Our team creates websites that are unique and professional. We will help you create a website that is worth talking about.  We have a team of experts that can help you design your website and market it. Our team will work with you to create the perfect website for your needs. Our services include: – Website design and development. – Web hosting. – Ecommerce website development. – Search engine optimization (SEO). – Graphic design services including logo design, illustration, infographics and more.
Our Web Development Services include Web Development, PHP, HTML & CSS, JavaScript, Frontend Development, React js, React Developer, React, Web App Reacts Developer, Css , Bootstrap, JavaScript and ideation parts for detailed web development.
Our Development Team specialize into PHP, HTML & CSS, JavaScript, Front-End Development, Full-Stack Development and Web App Development, CMS Development, E-commerce Development, Custom Web Development. We create web application for above technologies in LAMP, Java (J2EE/J2ME), API Development JQuery , (PHP/MySQL) PHP, ASP.Net, Java, Python, Bootstrap, Angular and Node.JS depending upon client requirements and geography.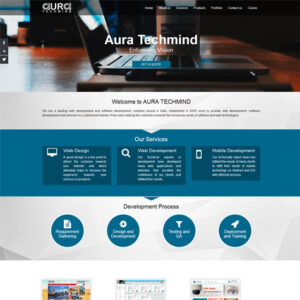 We offer quality Web Development Solutions at cost-effective prices and that has been a main point of our success in the information technologies industries. We offer various types of web development and deployment services to offshore companies and various industries. We even partner with outsourcing clients and manufacturers across the globe with detailed work in Web Development. We provide high quality and compliant Web Development Services such as:
Ecommerce Site Development
CMS Development
Custom Web Development
Real Estate Site Development
Multi-vendor E-commerce Website Development
Blogging Website Development
Cross-Platform Application Development
Web-Based Database Programming
Application Maintenance
Web and Enterprise Portal Development
Open-Source Software Integration
Architecture Consulting and Design
VK Web Engineering Web Development Expertise:
Online Recruiting Application
Web-based Survey Application
Accounting/Loans and Receivables
Mobile Phone Account Management System
Utility Management System
Call Centre Application
Digital Media Distribution
Social Networks and Communities
Document Management
Data Mining and Custom Report generation
Customer Relationship Management
Integration with SMS Gateway
If you have a project that requires quality Web Development, then just give us a brief of your project and our Web Development engineers will create detailed Web based Application, Web Development draft that is both reliable and cost-effective.
Contact us today to get a free quote and consultation. Please share your requirements on info@vkwebenginering.com