Software Prototyping Services | Outsource Software Prototyping Services | Software Prototyping Development Services
Prototyping is used to simulate business process automation, control investments, and minimize development risks. If you have requirement of refining functionality, setting right priorities and detecting potential issues then Software System Prototyping is the right choice.
Our services reduce major costs, have confidentiality and security regarding work, top-level prototype with the possibility of changing and modifying as per requirement and freedom from having to maintain an expensive research division.
Offshore Software Prototyping Services
VK Web Engineering has wide experience in the field of Software Prototyping and it is beneficial as you can have unlimited opportunity to launch new products. We provide Requirement Management, Static Mockups and Clickable wireframes & applied visual design.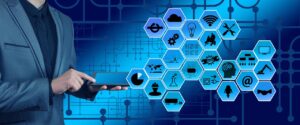 Benefits of Our Rapid Software Prototyping Service India:
Overall development effort is less
System usability is improved
Design Quality is improved
Maintainability is improved
Close match to the required system
System can support system testing and user training
Early in the process working system is available
Misunderstandings between developers and users are uncovered
Missing features may be found and confusing features may be recognized
For deriving a functional specification, prototype serves as a basis
There are many types of prototyping which are as follows:
·         Throwaway Prototyping
It refers to the creation of a model that will ultimately be removed rather than becoming part of the final delivered software.
·         Horizontal Prototype
It provides a large view of system, focusing more on user interaction rather than low-level system functionality like database access.
·         Vertical Prototype
It is used for getting detail requirement for a given function.
·         Evolutionary Prototyping
It is used to build robust prototype in structured manner and continuously refine it.
·         Extreme Prototyping
As a development process it is used for developing web applications. Mainly it divides web development into three parts. In the first part there is static prototype which contains HTML pages. In the second part, screens are programmed and fully functional using simulated services layer. In the third part services are implemented.
·         Incremental Prototyping
The final product is developed as separate prototype and at last it is merged in overall design.
Contact us today to get innovative software prototyping services and rapid prototyping services at cost-effective rates.