Legacy System Migration Services | System Migration Services
VK Web Engineering provides Legacy System Migration Services to help businesses modernize their outdated systems and migrate their data to newer, more efficient platforms. Our team of experts has extensive experience in legacy system migration and can help you migrate your data to a more modern and efficient system, while minimizing downtime and ensuring data integrity.
Our Legacy System Migration Services include:
Analysis and Assessment: Our team will analyze your existing legacy system and assess its compatibility with the new system. We will provide you with a detailed report of the migration process, including costs, timelines, and risks.
Data Migration: We will migrate your data to the new system, ensuring data integrity and minimizing downtime.
Application Migration: We will migrate your applications to the new system, ensuring that they work seamlessly with the new platform.
Testing and Validation: We will thoroughly test the new system to ensure that it is functioning correctly and validate the migrated data.
Training and Support: We will provide training and support to your team to ensure a smooth transition to the new system.
We use proven methodologies and processes to ensure that our software is delivered on time and within budget. Software: The system has a range of applications from copy editing, content management and production workflow to online marketing across print, digital and social platforms. The system uses industry-standard publishing software, which ensures consistent quality across all options.
Replacing legacy systems is costly, risky and it also extends downtime of typical solutions but is important as well. We at VK Web Engineering provide you with legacy a system migration solution which is the only solutions that is designed specially to avoid the penalties. Our modules are the correct replacements of your original systems.
Lessen High Maintenance Costs and Reduce chances of Technology Obsolescence; Consult VK Web Engineering for Legacy Systems & Applications Migration.
We have highly qualified and skilled professionals who properly know how to reuse your existing termination cabinets, power supplies, I/O racks and assemblies. Further we add new controllers and workstations and you get a fully new legacy system. Our legacy system minimizes the costs, risks and the process downtime of the system replacement. Value addition is our main goal and through our services we develop a safe strategy that migrate your data safely and securely. Tailor made solutions which are catered as per your specific requirements are also provided by our skilled employees. Apart from migration we also add new features which make the system more user-friendly and add on to the functionality.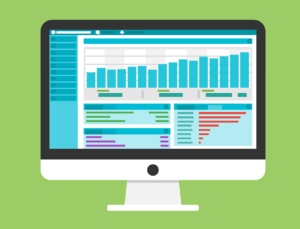 Our Legacy System Migration Capabilities include:
Legacy application re-design/re-transform
Migration to multiple databases
Up-gradation of database
Migration to web platforms
GUI migration
Advantages of Our Legacy System Migration Services:
Lower cost & downtime
Fast and easy installation
Enhanced functionality of applications
Better user experience
Solutions that solve existing limitations and challenges
Cost-effective system functionalities
Benefits of new technologies
Developers having project expertise
Conversion of 2tier to n tier application
Service oriented architecture
No risk, reversible approach
Lifetime support
Every day technologies are evolving at a rapid pace and so it has become almost compulsory to update and re-transform the systems. Transforming legacy systems is a cost-effective way to avoid the application maintenance costs and the systems get more efficient to work with.
Contact us to develop systematic strategy that moves the complete scenario with our legacy system migration services.