Hire Java Developer | Hire Java Programmer
VK Web Engineering is a leading software development company provides customized solutions related to portals and ecommerce. Hire Java developer from us based on your requirements. We offer flexible payment options like full time or part time and on hourly or monthly contract basis considering financial constraints.
You can hire Java developer individually or a team depending upon the size of your project and your requirements. Our Java developers have complete knowledge of Java, J2EE, J2ME, JBoss, Tomcat, Apache, IBM Websphere, Oracle Application Server, Struts, Beans, EJB, Ant, XML, Web Services, XSLT, Xlet, Java CDC, Java Foundation Profile, SDLC experience, Sun certified Java Professional and 3+ years of experience.
Java developer available for hire on hourly, daily, weekly, project or contract basis at low cost.
Request a Free Quote to hire Java developers for your customized requirements.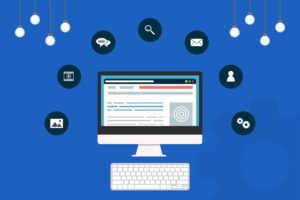 Hire Java Developer for Below Services:
Java Enterprise application Development
Java Games development
Java Web development
Java based ecommerce application development
Java Web portal development
Java based mobile application development
Dedicated Java Developers for Hire
Our dedicated Java developers have many years of experience in development, architecture and support with deployment services for clients. Our Java developers have showed consistency in knowing client's requirements and applying their technical knowledge & skill to come up with business solutions. Our Java programmers team ensures to constantly keep up-to-date with the latest & advanced Java technologies in order to hand over innovative solutions to the clients.
Benefits to Hire Java Developer from VK Web Engineering:
Professional team of Java developers
Years of experience in Java development
Expertise in all Java platform
Select Java developer from our talent pool and get the most suitable one for your needs.
Get a favorable development environment.
Guaranteed timely communication through email, phone, and instant messengers.
Daily and weekly working reporting as per your requirement.
We provide 24*7 constant client supports through working in different shifts.
Provide day-to-day updates on your project.
Source code rights and resell rights for the clients
Save up to 60% of your costs
No initial or hidden charges
Contact us today to hire Java developers at cost effective rates.