Hire SharePoint Developers | Remote SharePoint Developer | SharePoint Developer
| SharePoint Development Services
Hire SharePoint Developer and Remote SharePoint Developer services At VK Web Engineering, we offer SharePoint development services and the option to hire skilled SharePoint developers to work on your project. Our team of experienced developers has a deep understanding of SharePoint and can provide customized solutions that are tailored to meet the unique needs of your business.
Our SharePoint development services include custom SharePoint development, SharePoint migration, SharePoint integration, SharePoint support and maintenance, and SharePoint consulting. We offer flexible engagement models to suit your needs, including full-time, part-time, and hourly hiring.
When you hire a SharePoint developer from VK Web Engineering, you can expect high-quality solutions that are delivered on time and within budget. Our SharePoint developers are highly skilled in developing custom solutions, configuring SharePoint sites, and integrating SharePoint with other systems. They use the latest development practices and tools to ensure that our solutions are of the highest quality.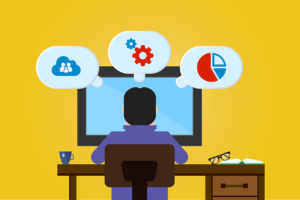 Whether you need a single SharePoint developer or an entire team, we have the resources to meet your needs. Contact us today to learn more about our SharePoint development services and hiring a dedicated SharePoint developer from VK Web Engineering.
VK Web Engineering is a leading India based Microsoft technology development company having team of talented professionals that offer SharePoint development services to the worldwide clients based on their requirements. With many years of experience in SharePoint development our developers are efficient in handling any type of complex job.
We provide you SharePoint developers that are best suitable for your requirements and budget. Customers prefer us as we have been delivering high quality of solutions that are affordable and on time. Hire our SharePoint developer to get complete solutions that are highly beneficial for fulfilling your needs. To create websites, intranet, extranet portals, document management system, hire SharePoint developer at affordable rates.
 Expert and experienced SharePoint developer available for hire on hourly, weekly, project or contact basis.
Request a Free Quote to hire SharePoint developer on full time, part time or project basis.
MOSS 2007
Windows SharePoint Services 2.0, 3.0
.NET development
Microsoft Office SharePoint Designer
SQL Server 2000/2005
Internet Information Server 6.0
Active Directory
Microsoft Office desktop
Project Server
Windows Workflow Foundation
Server farm design concepts
Windows networking principles
Web Development Technologies – HTML, CSS, XSL, XSLT, JavaScript
Benefits of Hiring SharePoint Developer from VK Web Engineering:
24*7 constant client support using email, phone, IM, etc for maintaining communication.
Ready to use IT infrastructure with best facilities
Hi-Tech Export provides 40 working hours/week based on the type of the contract
Complete control over the team structure
Client can choose his team from the pool which best suits his budget
Complete control over your projects flow
VK Web Engineering is famous for providing cost effective solutions to its valued clients
Transparent engagement process & reporting system
Access to large range of expert IT resources with various skill sets
We provide experienced and dedicated developers based on the nature of client's project
Weekly performance reports are created, given to client and analyzed for further planning
Services that our SharePoint Developers offer:
SharePoint Consulting
SharePoint Collaboration
SharePoint Integration
SharePoint Planning Architecture
Enterprise Project management
Customized SharePoint Solution
SharePoint Migration
SharePoint from Scratch
SharePoint Custom Development
SharePoint Reporting and Logos
SharePoint Design and Branding
SharePoint Application/ Web Parts Development/ Portal Development
SharePoint Staffing
Migrations to SharePoint 2010
SharePoint Web-Part Solution
Enterprise Content Management
Support and Administration Solution
Development of Strong business solutions
SharePoint Support & Maintenance
Contact us today to hire SharePoint developers/programmers at cost effective rates. Request Free Quote on info@vkwebengineering.com