WordPress Development | WordPress Web Development Services | Outsource WordPress Development | WordPress Website Development
WordPress  Development By VK Web Engineering
VK Web Engineering services started its WordPress Develop word press theme design, WordPress website development services with our first client being a WordPress Plugin Development company in USA. From Fully-Responsive Website and designs to Hassle-free WordPress Upgrading and All Types Of Migrations, our professional WordPress Developers and Designers work on both professional and industrial projects for agencies and outsourcing companies. Our WordPress Development team includes Planning, Training team, Project team, Web Developer team and Technical advisors as well as support professionals.
We have served global clients from small and medium companies to large corporations globally in countries like USA, Canada, India, EU, UK, UAE, Saudi Arabia, Malaysia, Africa etc. Our global clientele ranges from different industries from Banking, Financial Institute, large Ecommerce Industries, logistic Industries, Universities, energy and power, petrochemical, Oil and Gas, manufacturing, refining industries and other manufacturing facilities.
VK Web Engineering provides WordPress Development Services and WordPress Development Design consultations related to WordPress Development to all related WordPress solutions for multi-disciplinary Web Developments projects. We closely work with our clients to improve project scope and budgets, a reliability of WordPress Development Services and designs, from consultation and planning to execution and maintenance with cost-effective contractual and partnering services.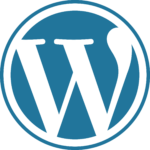 We ensure satisfying results to our clients with quick solutions and full-spectrum of WordPress Development Services with highest quality and most safety standards with quality incorporated into all WordPress Design and development functions. Our WordPress Development Services solutions include:
WordPress Development Services
VK Web Engineering is the perfect place to handle all your outsourcing projects and plans to create the designs and PSD to WordPress Conversion according to your demand. This type of service is especially popular among the industries interested in outsourcing the services for the WordPress Development Services with the help of the latest technology of design and raw data and then transform into WordPress Website.
Custom Theme Development
It is an extension of the Custom Theme Development services and WordPress Development services in the WordPress website. Our Theme Development services include prototyping and WordPress Design and walkthroughs that are simpler for our clients to understand and replicate on their projects. Our single minded aim is to save them cost and time to faster time to market for their projects.
eCommerce / Woocommerce Development
We test and analyze each and every eCommerce / Woocommerce Development and its components to undergo the process of eCommerce / Woocommerce Development. We offer finite eCommerce / Woocommerce Development and Development services to diverse segments of various industries across the globe. This service is being highlighted by the high degree of accuracy and the solutions provided by our company which reduces the costs and time simultaneously.
While providing the WordPress Development Services, we work according to the client's choice of evaluating Contact Form 7, WordPress SEO by Yoast, Mailchimp, Facebook, PayPal, YouTube, LinkedIn, AdSense, Vimeo, ClickBank, OpenCart, WooCommerce, W3 Total Cache, All in One SEO Pack, Instagram, Gravity Forms, Twitter, Akismet, Amazon, AWeber, GetResponse, Elementor, WPLMS, WP Rocket, BuddyPress, bbPress for WordPress Website Development related to Web Development Services.
Our Customized WordPress Development Services:
WordPress Upgrading
WordPress Customization
WooCommerce Store
CMS Development
WordPress Blog Development services
WordPress Web Development services
Responsive Website Development
WordPress installation & setup
Template & Theme for WordPress
Custom WordPress Plugin Development
WordPress Migration Support and Maintenance
WordPress Web Design services
PSD to WordPress Conversion
Configuration And Installation
Theme Design
PSD To WordPress
Third-Party Integration
Plugin Development
Maintenance and Support
WordPress Plugin Development
Custom WordPress CMS Development
Responsive WordPress Theme Development
WordPress Theme Customization
WordPress Migrating and Maintenance Services
WordPress CMS Installation and Configuration
WordPress WooCommerce Development
WordPress plug-in creation
WordPress services with no header (Headless CMS)
Creation of WordPress themes
Theme customization for WordPress
We consider our client's budget and time constraints while working on projects. Our team of experienced Web developers and Engineers are capable of envisioning cost-effective concepts into reality with multi-discipline Website Development to assist our clients with WordPress Development Services and Custom Theme Development with in-house engineers and trusted WordPress Developers.
If you are looking for a trusted outsourcing partner to outsource your mechanical WordPress Development Services, Custom Theme Development and eCommerce / Woocommerce Development project in India then connect with us on info@vkwebengineering.com and we will get in touch with you very soon.