Hire ColdFusion Developers | Hire CFM Developer From VK Web Engineering | Hire Dedicated ColdFusion Developers
Hire ColdFusion Developer From VK Web Engineering, we offer the option to hire skilled ColdFusion developers to work on your project. Our team of experienced ColdFusion developers has a deep understanding of the ColdFusion framework and can provide high-quality solutions that are tailored to meet the unique needs of your business.
When you hire a ColdFusion developer from VK Web Engineering, you get access to a skilled professional who can provide you with the following services:
– Custom ColdFusion web application development
– ColdFusion application maintenance and optimization
– ColdFusion application migration to a new platform
– ColdFusion application integration with other systems
– ColdFusion application testing and quality assurance
Our developers are highly skilled in a range of technologies and development practices, including ColdFusion, PHP, MySQL and more. We use the latest development practices and tools to ensure that our solutions are of the highest quality.
We offer flexible engagement models to suit your needs, including full-time, part-time and hourly hiring. When you hire a ColdFusion developer from VK Web Engineering, you can expect high-quality solutions that are delivered on time. We're ready to serve you with a quick turnaround, and we'll work with you to design a solution that meets your needs.
ColdFusion is a database-interfacing development platform working on platforms like Windows, Linux, Unix, Solaris, etc. and contains technologies like XML, HTML, JavaScript, etc. It is a programming language based on HTML and used for building dynamic web pages. Hire ColdFusion developer from VK Web Engineering based on your requirements.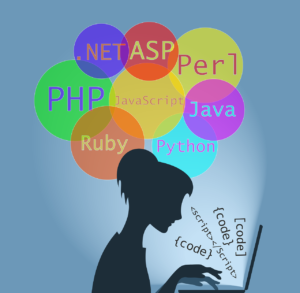 Since many years ColdFusion developers have been using ColdFusion programming to provide solutions that are stable. ColdFusion fits into any IT environment so you can use it for any kind of business applications. We have experience with ColdFusion and other technologies like Rich Internet applications development using Flex & Ajax. Our dedicated ColdFusion programmers help for your ColdFusion development projects. Hiring ColdFusion developer from us will benefit you in terms of quality and timely delivery.
Hire ColdFusion developer on hourly/monthly or project basis at reasonable rates.
Request a Free Quote to hire ColdFusion developers for your customized requirements.
Conversion from HTML to PDF and FlashPaper
Client-side code generation specially for form widgets and validation
XML parsing, querying, and validation
Server clustering
GUI administration
Task scheduling
Platform-independent database querying via ODBC or JDBC
Data retrieval from common enterprise systems such as Active Directory, LDAP (Light Weight Directory Access Protocol), POP (Post Office Protocol), HTTP (Hyper Text Transfer Protocol), FTP (File Transfer Protocol), Microsoft Exchange Server
Client and server cache management
Session, client, and application management
File indexing and searching service based on Verity K2
Benefits to Hire ColdFusion Developer from VK Web Engineering:
Dedicated and experienced team of ColdFusion developers
Years of experience in ColdFusion development
Select CFM developers from the talent pool.
Strict offered hourly working per day
Get a favorable development environment.
Guaranteed timely communication through email, phone, and instant messengers.
Daily and weekly working reporting as per your requirement.
Highly skilled and dedicated developers working just for you.
Hardware and software infrastructure.
Multiple High Bandwidth Internet connection.
We provide 24*7 constant client supports through working in shifts.
Provide day-to-day updates on your project.
Easy coding style
Source code rights and resell rights for the clients
Save up to 60% of your costs
No additional or hidden charges
Contact us today to hire ColdFusion developers at cost effective rates.