Hire HTML Developers | Hire HTML/CSS Developers | Hire Dedicated Html Developer |Hire Remote HTML Developers
Hire HTML Developer From VK Web Engineering, we offer the option to hire skilled HTML developers to work on your project. Our team of experienced HTML developers has a deep understanding of HTML and CSS and can provide high-quality solutions that are tailored to meet the unique needs of your business.
When you hire an HTML developer from VK Web Engineering, you get access to a skilled professional who can provide you with the following services: – Custom HTML website development- HTML/CSS website maintenance and optimization- HTML/CSS website migration to a new platform- HTML/CSS website testing and quality assurance. Our developers are highly skilled in HTML, CSS, and other front-end development technologies.
We use the latest development practices and tools to ensure that our solutions are of the highest quality. We offer flexible engagement models to suit your needs, including full-time, part-time and hourly hiring. When you hire an HTML developer from VK Web Engineering, you can expect high-quality solutions that are delivered on time and within budget. Whether you need a single HTML developer or an entire team, we have the resources to meet your needs.
VK Web Engineering is a leading firm for the development of websites using HTML coding. HTML (Hyper Text Markup Language) is used for developing web pages. We have best talents having complete HTML knowledge and also provide customized services that cater your specific needs and that too at reasonable rates.
Our HTML developers have expertise in HTML programming services. If you require hiring HTML developer from us, then you will be benefited in terms of quality and timely delivery.
Our HTML developer has knowledge of JavaScript, Adobe Photoshop, and Corel Draw along with HTML coding skills. Our HTML developers have wide spread knowledge of HTML web programming, static web HTML design and HTML programming. Our unique and innovative programming solutions will benefit you and let you focus on other business activities.
You can hire HTML developer on hourly/monthly or project basis depending on your project size and budget.
Request a Free Quote to hire HTML developers for your customized requirements.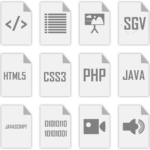 Highly skilled and dedicated HTML developers team
Expertise in static and dynamic HTML development
Experienced in HTML development
Ability to create simple to complex HTML based websites
Easy coding style
Daily and weekly working reporting as per your requirement
24×7 seamless support to clients
Save up to 60% of your costs
No additional or hidden charges
Hire HTML developer for quality, quick turn-around time, competitive pricing, ability to turn your ideas into reality and valuable customer services. With our HTML developer, you can build complex and challenging application. You can hire individual HTML developer or team of developers. We ensure you that our HTML developer will meet your expectations and output will be the best one.
You Can Hire HTML Developers on:
Part time / Full time
Hourly / Daily / Weekly / Monthly
Contact or Project basis