Web Enable Legacy Systems & Applications
Web Enable Legacy Systems & Applications Services – Outsource Web Enabling Legacy Software Services
Legacy systems are the important part of an organization as they have been in after having spent huge amounts and have huge amount of information. All your day to day business processes are woven around these legacy systems so they need to be taken utmost care of. Companies find these systems to be huge bottle necks and want to take their processes to a new level so as to improve business. Web enabling legacy applications are developed by highly qualified personnel at VK Web Engineering.
Professional Consulting Services from Expert Consultants for – Enhanced Enterprise Efficiency, Better Business Performance and Augmented Growth.
Web Enabling Legacy Systems & Applications
Legacy applications are converted to web-interface applications by most organizations so that partners, vendors and customers can use it easily. We have long years of experience in delivering smart web enabling legacy applications to our global clients which help them to upgrade their existing applications and also allow using latest technologies. Our team of expert web developers ensure to provide you with solutions that are highly proficient and improves your business processes. We make sure that applications retain all the important features and you can take the maximum benefit of web platform.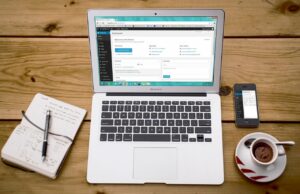 Our Web Enabling Legacy Applications Process includes:
Our experts follow a standard methodology of legacy to web transformation which ensures smooth transformation, easy leverage of legacy system on the web and improves business processes.
Assessment: To enable legacy system to web the first step is scanning and identifying individual components. The process of scanning assesses all functions, dependencies, boundaries and components. This step is vital as it lays foundation for re-architecture.
Architecture: It is must to have a clear picture of legacy systems architecture so as to re-architect and simplify the existing processes. We analyze the different levels of abstraction and interaction between the layers.
Development of wrapper classes: Not all and only certain components are identified and are wrapped to the new developed web components.
Transformation to web GUI: The final stage of web enabling legacy applications includes mapping or transforming into web enabled GUI that is to be used in the web application.
VK Web Engineering's approach is fully customer centric which enables offering web enabled system with rich features like improved functionality, accessibility, user-friendliness etc.
Contact us now to get web enable legacy applications development services.