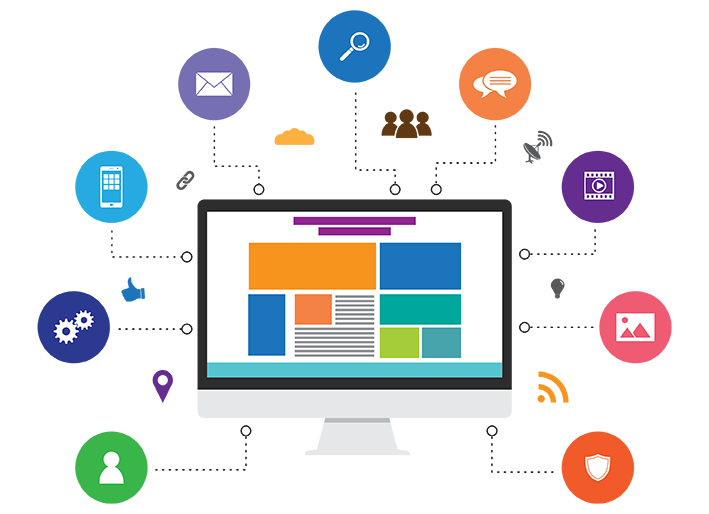 Relational Database Management Systems
Relational Database Management Systems (RDBMS) Development -Relational Database Management System
Develop database management system based on relational model by expert team of RDBMS developers at VK Web Engineering. Get complete RDBMS solutions at very reasonable rates.
RDBMS lies in the heart of database applications of today's modern day's organizations. RDBMS runs on specially designed database server that has all the information/data and further helps in managing and organizing all the structured data. VK Web Engineering has vast experience in offering web designing, custom software development and consultancy services for RDBMS software. Our experts provide you with comprehensive and beneficial solutions helping you to leverage maximum benefits of the technology.
Relational Database Development system has become a boon for organizations as it enables them to smoothly perform their various activities like random inquiries, analysis and transaction processing.
Expert RDBMS Developers for Hire
Our developers have deep knowledge and expertise in using all RDBMS systems like Oracle, SQL, MaxDB etc. We are into this field from many years and thus we have experience along with latest resources to provide RDBMS solutions that are best suitable as per customer's needs and budget.
Our RDBMS services are spread over wide range of application languages and interfaces that includes database administration, maintenance, upgrading and security and content integrity. Apart from designing and development services we also offer disaster recovery and extensive backup services.
·         Oracle
We are well versed and experienced with all versions of Oracle which results into better database connectivity. You can easily access all the information in a reliable and secured way.
·         Sybase
We develop Sybase applications which enable you to manage mobile information through enterprise and mobile software easily.
·         MaxDB/SAP DB
We have expert SAP developers who offer you with advanced SAP apps like MaxDB services.
·         MySQL
With MySQL we let you leverage maximum benefits of its features that results into secured multi-user access.
·         Microsoft Access
We provide you with unique combination of our expertise and Microsoft advantage which lets you with solutions that are out of the world. We develop solutions in a manner to give you all the advantages of latest Microsoft Access concepts.
·         PostgreSQL
Our PostgreSQL provides you with valuable RDBMS features based on object-oriented paradigm.
·         MS SQL Server
Our MS SQL services enable you to add more value to your business needs.
Our RDBMS Development Services include:
Database Administration: It includes monitoring and providing technical support for RDBMS, reviewing log files, checking errors and restoration services.
Maintenance and Upgrading: We focus on providing technology that meet client's needs along with application maintenance and up gradation needs.
Security and Content Integrity: Our professionals specialize in providing solutions that have full security which is the most important factor in any development.
Contact us today to discuss your RDBMS Database Development requirements today!