Rich Internet Application (RIA) Development
Rich Internet Application (RIA) Development | RIA Application Development Services

Get RIA Application Development  | Rich Internet Application (RIA) development services using RIA technologies like Adobe Flex, Silverlight, Designing 2D & 3D and Flash Animation by expert RIA developers at lowest rates.
Want RIA development? You are at the right place. Rich Internet Applications are web apps that have dynamic features, functionalities that enable use with a fast interface, provide interactive user experience and are more responsive. With all these beneficial features worldwide companies prefer to adopt RIA for streamlining their business processes.
VK Web Engineering's develop RIAs from many years and now have gained expertise in providing value-added RIA development to its clients.
RIAs are at full bloom right now and so our developers are busy innovating and extracting optimum power from RIA technologies that can help client's business to the most. We provide full range of RIA development services and we have professionals with vast experience in below RIA technologies.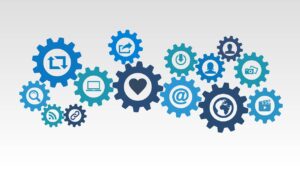 ·         Adobe Flex:
We have Adobe Flex development team which leaves other services providers far behind when it comes to flex development. It is one of the most widely accepted web application development technology that enables the creation of RIAs. It runs on Flash player which is installed in billions and billions of web browsers making it widely used. With our Adobe Flex development we provide you with web solutions that help to increase your online business and give it unique identity in the website business world. It also increases ROI.
·         Silverlight Development:
Same as Adobe Flex Microsoft Flex enables the user to benefit from rich UI and enhanced performance at the same time. Silverlight development from VK Web Engineering helps in many ways. Silverlight applications developed by our experts are scalable, robust and user friendly. Along with it we can also develop plush user interface, vector graphics and animations that can be easily integrated with database.
·         Designing 2D & 3D
We offer excellent 2D & 3D designing services. Our designers are experienced in all phases of 2D & 3D rendering, designing and modelling services at cost-effective rates. We offer our clientele with wide range of 2D & 3D services that includes architectural and character 3D rendering, modelling and all types of animations services.
·         Flash Animation Development:
Flash is accepted worldwide as it has given a new outlook to the websites. It helps a lot in increasing website traffic so there is huge demand for its development. VK Web Engineering has best flash animators who provide flash animation development for making your site more effective and attractive. We use flash animation development not only as an animation tool but also for CD presentation and website promotion too.
Contact us today to get RIA Application Development Services at reasonable price.