IT Outsourcing Services
IT Outsourcing Services | IT Outsourcing Company | VK Web Engineering Services

|

Best IT Outsourcing Services Company

VK Web Engineering enterprises creates beautiful web and mobile experiences by turning your ideas into unique, responsive and result-driven web solutions, mobile applications and engineering designs for B2B and B2C sectors, startups and small-medium businesses across the globe. (You can define countries that you are targeting.)

We provide consultation, design, development, deployment, testing and maintenance of all web and mobile sites, applications and portals whether they are single-page or multi-store ecommerce stores. We have an arsenal of tools that mixes traditional development methods with modern processes to deliver 360-degree web & mobile solutions.

We love to delight our customers with highly-scalable, easily customizable and rapidly delivered IT solutions in the form of Websites, Mobile-sites, Ecommerce stores, Market Places, and Mobile Applications.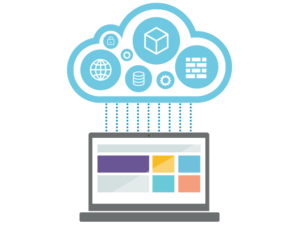 Our strength lies with our highly-skilled and experienced business analysts, designers, coders, QA and support engineers that help us create strategic partnerships with our clients by exceeding their expectations with complete transparency in both development and costs.
We work with hosts of platforms in web and mobile technology like ASP. Net, Joomla, WordPress, PHP, Magento, HTML5, CSS3, JQuery, iOS, Android, Blockchain, Flutter, Cloud Services, Web development, React native, PWA, Wearable, AR VR, Internet of Things, Dedicated development team, Metaverse, Dev Ops, AI-ML-development, Software development, Data science analytics, Business intelligence, Dapp development services, Full cycle product development and many other to create rich, cost-effective and high-quality solutions like:
Android Development
iOS Development
ionic Development
ReactNative
IOS Developer
Android Developer
Xamarin Developer
Kotlin Developer
React Native Developer
Flutter Developer
Laravel Development
Magento Development
Php Development
Shopify Development
WordPress Development
Ecommerce Development
CI (Codeigniter) Development
Sitecore Development
Full Stack Developer
Java Developer
Dot Net Developer
PHP Developer
Python Developer
Android Developer
iOS Developer
Xamarin Developer
Angular JS Developer
Node JS Developer
React JS Developer
QA Experts
Power BI Expert
WordPress Developer
UI/UX Expert
SQL Developer
iOS Developer
Android Developer
Xamarin Developer
Kotlin Developer
React Native Developer
Ionic Developer
Flutter Developer
ERP Services
Work Planning and Scheduling
Manpower Management
Inventory Management