Outsource Android and IOS Application Development Services
Outsource Android and IOS Application Development Services – IOS Application Development Services – Android Application Development Services
The mobile game development has gone mainstream with the unprecedented success of some of the games like- candy crush saga, angry birds, the clash of clans, and dragons. The apps are not just catching more eyeballs, while it has become a lucrative business that's generating a million dollars in revenue.
The winning outcomes are not because the businesses have realized the tremendous potential, but the range of mobile game development tools has also made the equal contribution. The advanced tools have shortened the learning curve and made the game development a breeze.
Still, the story is not over.
The reason is if you have come up with a great game app idea, and hired the best mobile game developers team to shape the app idea into reality, doesn't mean your app will score high on target audience and top the app store charts. To make the excellent game app, there are a few suggestions, game engines and principles in regards to game development that you should consider.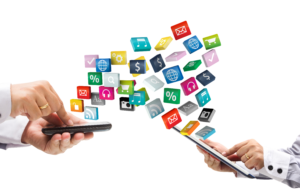 (1) Be choosy for the game genre
Over the last decade, the game app industry has evolved and the wide spectrum of games of various genres like- puzzle, scary, casino, racing, card, education, celebrity and pretty more are built. Besides, the game apps are developed using different technologies like- virtual reality and augmented reality to introduce uniqueness in the app.
So, at first decide what's the genre of the game app you are about to build and then find out the challenges to face when the app development begin. Try to build the game of the genre that's highly in demand in the market that inch the app closer to success. Also, it gives a rough idea of how much the app will cost to you and how much time it takes to market the app.
It's preferable to go with a game app which can be built in less time and low budget along with the use of high-level technology to stay synced with modern gamers.
(2) Assess the app idea uniqueness
The app idea you have may be unique for you, but the target users will also find it equally unique is uncertain. Finalize the game logic, gameplay challenges and rewards in the app, and then start analysing the game app of the similar niche by playing those games. It helps in identifying what are the unique points you have included in the app and that unique value proposition could bring overnight success to the app.
When you zero in all the elements that make your app one-of-a-kind, it's time to jump onto the mobile app development bandwagon.
(3) Introduce excellent graphics with unreal engine 
The game app stands out when the graphics and designs are out-of-the-box. Unreal engine 4 (UE4) that's packed with advanced lighting capabilities provides Cascade Visual Effects editor to add details to the fire, dust, snow, and smoke. The ability of dynamic particle manipulation enables the incredible visual and scenes creation.
The live updating power also saves the iteration time and minimize the editing process to a large scale. Additionally, the unreal engine community provides complete support at every game development stage.
(4) Go with Unity 3D engine
The popular game development engine is perfect for 2D or 3D game app development in a user-friendly environment. The platform export tons of programs and tools that make it easy to develop and deploy the app on different mobile platforms.
The platform's Pro license, which is available at $75 a month is the best suite for varied developers and let them create stunning visual 3D gaming experience across multiple devices and platforms. The Assassin's Creed and Temple Run are some of the examples of the games that are built on the top of unity 3D game engine.
(5) Gamesalad- the best fit for novice developers
For the rookie game app developers, building the game apps with coding is quite a task, but with Gamesalad crafting any genre of game has become the matter of hours. With the dragging and dropping of resources through a simple visual editor, the features, sound effect, music, and art can be inserted in no time. Plus, the masterpiece of your art can be shared on a range of the platforms.
This is also used to create the prototype of the future game apps so that a lot of efforts and time can be saved.
(6) Leverage the power of Corona SDK
Engineering the cross-platform apps are all the rage. Corona SDK enables the developers to build elegant apps that work impeccably on multiple platforms such as Android, iOS, Windows, Kindle, tvOS, and Mac OS. The cross-platform development software enjoys the virtue of being used by 300,000 game developers.
It has numerous APIs that allows developers to create beautiful graphics and real-time simulator where the instant changes made become visible on both Mac OS and Windows.
(7) Embrace Marvel to create instant POC
It takes a lot of time for the mobile game development company to design the prototype of the game apps that illustrates the app flow, animations, transitions, and interactions. With Marvel, it's possible in an hour and the developers don't need to have the advanced knowledge of tools, platforms, and devices for which the proof of concept they are building. With simple sketch or photoshop, the prototypes can be created and shared, which helps in getting quick feedback.
Summing it up
Certainly, the game development is not a work of an average Joe. Just the way game app users are selective about the game apps, the businesses also have to be equally selective when it comes to the selection of app idea, game app development tools and app development company to engineer phenomenal experiences.
Do all the necessary research for the mobile game that makes it successful and then couple your game idea with the right set of technology and tools to let the app creates a major breakthrough.
Temple Run, Candy Crush etc. are some popular mobile games that got millions and billions of users worldwide. Today, when the mobile technology and app development technologies are constantly progressing, undoubtedly, the rate of using smartphones is also increasing in an exponential way. People use such smart devices not only to do different tasks effortlessly and to meet personal needs but for entertainment purposes as well. Thus, mobile games are becoming so popular!
Developing a mobile game does not take years of timeframe like console games and PC games. Today's market is full of handful options of tools for game development. Using these effective tools, crafting an interesting game is not only easy but time-efficient as well. Read on to know why most of the game app developers trust these tools a lot!
#1 Unity
This tool supports UnityScript, own language of Unity and C#. This cross-platform development tool has built-in editor using which you can easily edit and organise different animations and images. It has a special feature to easily view all the components of the tool. The built-in camera of Unity helps to navigate smoothly.
Moreover, using the Unity editor, you can design any particular system. The asset store offered by this tool is a place from where you can buy different game assets. More interestingly, both professional edition and free version of Unity is available.
#2 Corona SDK
This software development kit uses the scripting language Lua and is available for both OS X and Windows version. Using Corona, you can devise games without spending a single penny. However, to integrate games with elaborated features, you have to use the enterprise model. This tool comes with a Text plugin and Corona Editor making the game development process easier.
For developing a cross-platform game, Corona SDK is a perfect choice. Moreover, the transition library and the built-in scene management would help you to adjust the graphical qualities of the game.
#3 Marmalade
Whether it is a 2D or a 3D game – Marmalade is a remarkable high-performance, a fast cross-platform development tool to use. It supports C++ language. However, the quick version of Marmalade supports Lua language and the Marmalade Web version supports CSS, HTML5 and JavaScript to build hybrid apps.
This award winning tool is immensely popular among the worldwide game developers as it helps to develop games for both desktop and mobile. Another popular tool is Marmalade Juice that supports effortless porting of any iOS game to the Android ecosystem.
#4 Cocos2D
Game developers use this open-source framework to build games for free. Cocos2D works smoothly with both Objective-C and Swift. You can do the scene management using the CCTransition class and CCDirector class. Other than these, for animation, you would have CCAnimation class, for actions such as rotate, move, scale etc.
Even if you code in Objective-C language, the Android plug-in Spritebuilder would help you to get an Android environment where you can build games. Well, other than all the above-mentioned game development tools, SpriteKit, CryEngine, Haxe, NextPeer, Titanium etc. are some other popular tools that are trending in the market.
iOS Application Development Services:
Our iOS Application Expertise
Custom iOS App Development
iOS UI/UX Design
iOS App Upgrade and Migration
Apple iPad Applications
AR/VR iPhone App Development
watchOS App Development
iOS mobile app development and testing
Back-end engineering
Maintenance and support
Deployment
iOS mobile app development consulting
Custom iPhone Utilities
Banking Apps
SMS and Email Management Solutions
Travelling and Navigation Apps
iOS Books, and News Apps
iOS Application Porting
Educational and eLearning Apps
m-Commerce Apps
Geolocation Apps
Weather Apps
Retail and Fashion Apps
Social Networking Apps
Wearable Apps for Apple Watch Games, Sport & Media
e-commerce Apps with Payment Gateway Integration
Our Android App Development Services
e-commerce and Shopping Apps
Education Apps
Web Apps
Barcode Scanning Apps
Utility Applications
Android Gaming Apps
Retail and Fashion Apps
m-commerce Apps
Multimedia Apps
Music Apps
Healthcare and Fitness Apps
Android Libraries Building
Android App Porting
Banking Apps
Apps for Android Watch and Android TV
Email us: info@vkwebengineering.com  or CLICK HERE to fill up small quick contact form, Ask our experts Web and Mobile Application Developers about your Web and Application Development projects. Our Expert will get in touch with you and will assist you within 1 business day.