PHP Framework Development
PHP Framework Development | PHP Framework Development Services | Outsource PHP Framework Development Services
VK Web Engineering, A Indian PHP development company known for the finest application development solution provider using diverse PHP technology such as core PHP, Zend, CakePHP, PHP/Smarty, MVC framework.
PHP is an object-oriented framework and thus it takes the best of PHP and is a platform for rapid application development. PHP framework allows developers to take prototypes to the next level as it has the capability of bringing the application to maturity.
VK Web Engineering focuses on php framework development that allows development of everything from agile web2.0 start-ups to large scale enterprise applications.
We have proficiency in PHP framework and have in our company the best PHP developers of the industry. Deep domain knowledge and strong experience leads our expertise in PHP framework development.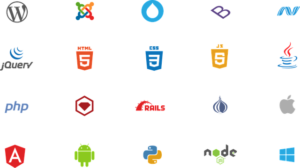 Our PHP Framework Development Services with Following Features:
Code generation-based object relational model
Component based event driven view
Controller library
Completely integrated with php
AJAX support
Built in database profiling tools
Internationalization support and much more
Our Expertise Lies in Following PHP Framework
VK Web Engineering has years of experience in developing diverse software, applications and websites at affordable rates in following PHP framework:
PHP is most preferred and used general purpose scripting language that was originally designed for web programming used to produce dynamic web pages. It is certainly the most popular server side web scripting languages because it provides numerous benefits. We at hi tech export use PHP as it is an open source, rapid, robust and easy to use language. We develop highly scalable and secure website with PHP development. Microsoft Dynamics CRM Consulting
We offer PHP based solutions by using various PHP compatible frameworks and other technologies. Zend framework is one of our specialities that produce faster, customized and high quality of solution. This is the time of highly competitive business where companies often seek for easy and cost-effective methods that save time and avoids code repentance. Zend framework development at hi tech export offers you with web development services that is simple, object-oriented and time tested.
We are reputed software development India firm that extensively focuses on latest open source technologies for safe, secure and fast development. We have vast experience in using CakePHP development for building web applications quickly and cost-effectively. In the web development market php is the most widely used language. We have team of highly creative PHP developers who provide cost-effective custom software & e-commerce development with CakePHP.
Contact us today to get PHP Framework Development Services at affordable rates.